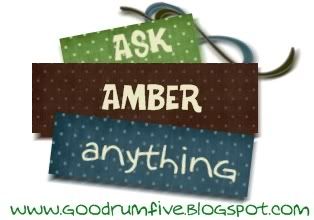 Ready? Here we go....
MEREDITH asks:
"I know you're not big on healthy stuff, but do you like any veggies?"
True 'dat on the not being big on healthy stuff. Nothing organic for me. But, as much as I heart pizza, and ice cream, and all things fried and Southerny....I do appreciate some garden goodness. Like Okra....fried. And Corn on the Cob....slathered in butter. And broccoli....smothered in cheese. And green beans....with bacon (which has been fried). And potatoes....anyway they come.
"And what did you think of the bear in your town this week...think he stopped at Sonic for a PDDP?"
What Mer is referring to actually happened. There was a for real live black bear who was roaming around one of our college campuses. The animal control folks came and tranquilized him and hauled him back out to the forest. But, not before he was seen hanging around Sonic. Seriously. That bear knew where he could find the good stuff. And, Mer...I'm most positive he ordered a Pineapple Diet Dr. Pepper. Here's a picture of our infamous bear. Isn't his doo-rag groovy? It's in homage of his good buddy Tigger.
ELIZABETH asks:
"I wonder what your favorite movie is. And your favorite musician. And your favorite food. I just wonder all of your favorites, so would you share a few?"
Where to start? Let's see...
My favorite movie would have to be Pride and Prejudice (the one with Keira Knightly. People have tried to sway me to the Colin Firth side. No dice. I'm a loyal girl.)
I have several favorite bands and musicians. On my iPod you can find everyone from Chris Tomlin to Keith Urban to Beyonce to Lady Gaga to the High School Musical soundtrack. I like to admit versatility; my husband says I have split personality disorder.
I could eat Italian food every single day for the rest of my life. I'm positive that there is no limit to the amount of consecutive meals of pasta and sauces that I can consume. I keep trying to convince the husband that this is a reasonable challenge to try my stomach hand at, but he keeps shutting me down. He's a meat and potatoes kind of guy. So we compromise by eating ice cream.
And though you didn't ask....I'll give you another favorite for free. My favorite video game to play on Wii? Dance Dance Revolution, baby. I stink at it, but could play it all day. For some reason the husband won't take me out dancing....I think he is afraid that I'll dance like I do while I'm playing that game. I probably would.
DOMESTIC DIVA asks:
"Where did you come up with the Pineapple Diet Dr. Pepper?"
I have been drinking that luscious piece of tropical paradise since high school. My friends and I were Happy Hour junkies, and most everyday after school was spent chatting up the carhops and ordering crazy drink concoctions. I don't remember now who initiated the PDDP, but they deserve a pineapple shaped medal. Because it is heavenly. I've been drinking them ever since!
TIFFANI asks:
"Do you have a fave kids SHOW to watch (um, ya'know you DID mention Hannah Montana) with your boys?"
I do love Hannah Montana. And Suite Life With Zach and Cody. And Drake and Josh. Goofy tween humor appeals to me....
CATHY asks:
"If and when we meet next month (that is, if I haven't scared you off by then.) where should we meet, what should we talk about?" and then she follows up with this comment... "I'm thinking some place noisy, as to drown out the laughter, and some place with a wide open space so we can practice our HSM dance moves..."
I'm so excited because next month I'm heading out on this fabulous trip with the husband, and we are going to be super close to two of my most favorite blog friends. And Cathy is one of them!! We are shooting for an In Real Life meeting, and I can hardly stand it!! Cathy, I'll have to dig out my map and you'll have to help me figure out a good meeting spot, because I KNOW NOTHING OF THE WEST COAST. As far as what we'll talk about...oh, girl. You and I are peas in a pod. I have a feeling conversation isn't going to be a problem with the two of us. I predict that within the first 5 minutes we'll have each other's life stories already memorized, and in the next 5 minutes we'll be pushing the chairs and tables back and bustin' a move to "All In This Together." I'll even let you be Gabriella.
CARPOOLQUEEN asks:
"Two piece or one? On the swimsuit thing."
BWAHAHAHAHA....I'm sorry. The suggestion that I might possibly don a 2-piece in public caused me a slight moment of hilarity. That is the itsy bitsy teeny weeny yellow polka-dot bikini type 2-piece. Those are reserved for my backyard tanning purposes only...and even then I hide all the cameras so that there is NO chance of blackmail material surfacing one day when I am the parent of 3 moody teenage boys. I do, however, favor the 2-piece skirtini. (That word always makes me giggle, because it sounds like I'm a wearing a fancy girly drink.) I prefer to keep all of my baby-bearing remnants under wraps....because just from being a people-watcher by nature....I know, for fact, that stretch marks and mama tummies are not what people want to see when they are trying to relax.
JESSICA asks:
"Do you mind if I add ya to my blog roll?"
Not at all. The more the merrier.
GRETCHEN asks:
"Do you have a fun hangout or go-to evening plan when you get a date night? A favorite restaurant, perhaps?"
The husband and I don't go out nearly as often as we should. But when we do....my most favorite place to eat in the world is a little restaurant called Bella Arti. Oh my goodness. It is located in the next town over (where we have to go to do any shopping or eating other than McDonalds), and it is amazing. It is no bigger than my pinky, but the atmosphere is incredible. There is a guy who plays the piano while you eat, and the food is to die for. Seriously the best Italian I've ever had. It is one of those places that you kind of get dressed up to eat at, because it just makes you feel grown-up. I always find myself dabbing the corners of my mouth with my napkin and pretending like I speak Italian when I order off the menu. Fancy schmancy, I tell ya....and the rascals are not allowed. It's sacred.
"And, in your opinion, what is the ideal number of swimsuits one should own in her summer wardrobe?"
I've already mentioned my affection for the skirtini. *giggle* I usually try to keep at least 2 suits, but last year I bought a black skirt and 3 tops that could all be worn with that skirt, in addition to another suit that just matched itself. Mix-and-match works for me. That's my plan for this summer again. I'm going swimsuit shopping on Tuesday...I'll let you know how it goes.
LORI asks:
"Where's your favorite place to get flip-flops?"
As I said before, I'm loyal. And Old Navy is my go to shop for flip flop goodness. That they only cost $2.50 isn't too shabby either. I also have a couple of pairs from Target that are pretty footaliscious, too.
"What is your boys' go-to summer movie?"
The rascals are aching to see Night At the Museum 2. And Transformers 2. Me, however, want to see The Proposal. And, of course, as usual, it's all about me.
MIMI asks:
"What's your favorite shampoo?"
I've bragged about my loyalty all through this post, and now it is shot to pot. Because one thing that I don't remain loyal to are my hair products. I'm totally commercial-influenced when it comes to hairapy. I've used Sunsilk (because I like the word "hairapy," and thought that anyone ingenious enough to have a marketing strategy like that deserved to be bought). I've used Pantene (because I am still under the impression that those celebrities who flip their silky hair around my television screen actually do use $4.50 shampoo and not the $600 shampoo from their stylist named Jacques or Pierre). I've used Herbal Essences (because there is a false sense of security when you believe that your hair might actually waft scent waves of mango and tangerine). I've also used the expensive stuff from my salon (although my stylist's name is Meredith...not Pierre), but decided that I'd rather buy ice cream with my $50 a month than pay for hair product that's ingredients are IDENTICAL to the drug store brand. Because I checked. So, Mimi, to answer your question...I don't really have a favorite. Right now Herbal Essences is in my shower, but that doesn't mean that next week it won't be something else.
STEPHANIE asks:
"Have you done that thing that I told you to do?"
No fair. Steph, you asked this question last week, too. And, no, I haven't done it yet. But I will...I promise.
JIM-DAD asks:
"Do you have another ANSWER for me - I'm still at a loss for a question?"
Alright, Jim-Dad... take a stab at this one..
Sixty-seven polka-dotted cows chewing their cud in a field of bluebonnets with a hint of Chanel No. 5 in the air.
Thanks for playing, blogeeps. There is no doubt that y'all are my favorite!!!